The week of 17-21 August 2021 marks the launch of Lens Wear with Care by UNSW! Exposing contact
lenses to water from swimming, showering or poor cleaning regimes can lead to a wide array of ocular
complications. This year's campaign aims to raise awareness of water-related contact lens hygiene
practices.
TIP #1 Do you keep your contact lenses away from tap water?
Water can be full of different germs that can hurt our eyes. A particular not-so-friendly germ called Acanthamoeba is found in many water sources including tap water and lake water. These tough little guys can cause a bad eye infection.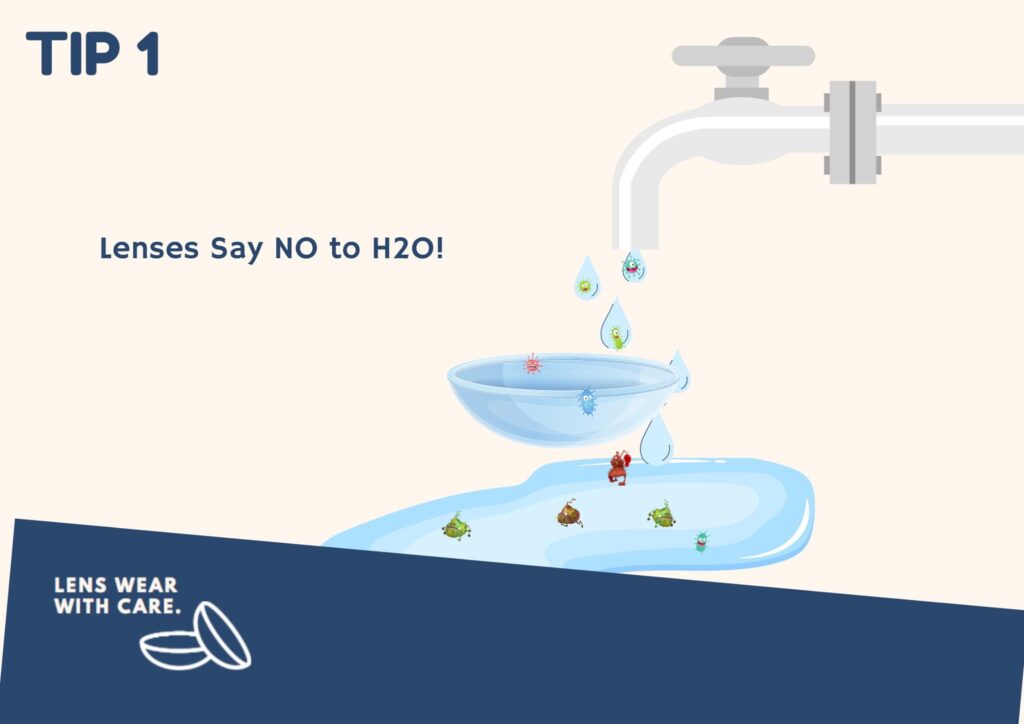 TIP #2 Do you dry your hands after you wash them?
Germs love moisture and spread more easily with damp hands. So, let's remember to dry your hands thoroughly with a paper towel or a new cloth after washing and before handling your contact lenses.